Snow Leopard Photography Tour
Designed & and Led by Wildlife Photographer Dalida Innes
Let's Capture Their Story Together
Wildlife photography is an adventure in itself. From scaling dangerous terrain and weathering tough climates to get that perfect shot, wildlife photography safari in India is a fun activity for taking a break from the monotony of life. When it comes to photographic safaris, India has options like no other country.
The Snow Leopard sighting is one of the rarest in the world, just to see it , it is a great opportunity so let's do this together and try to get the images of the snow leopard.
In India, snow leopards are found in the western Himalayas including Jammu and Kasmir, Himachal Pradesh, Uttarakhand, Sikkim, Spiti valley, and Arunachal Pradesh. The total Population of snow leopards in India is estimated to be around 450-500. The population status of the snow leopard is decreasing in India due to the illegal trading of animals and different parts of the animal.
Due to their fur camouflaging them, snow leopards are difficult to spot in their natural habitat however, they can be spotted under the guidance of experts in conservation areas.There is a place in the Spiti Valley named kibber, it has a special reputation for Snow Leopards. The local community of Kibber is partnered with Nature Conservation Foundation (NCF) and protecting these amazing cats. Therefore, wildlife lovers from all around the world come to Spiti Valley to spot this beautiful creature.
The safari is not a zoo. There are no guarantees on what you will see. Likewise, you cannot expect that snow leopard will be waiting for you. So, please do keep these few things in mind.
Wildlife photo safaris are great for amateur, professional and non-photographer, it's not about only taking a picture , it is also about observing the behaviour… If you wish to join me on my next workshop, or have some questions about the safari, please feel free to contact me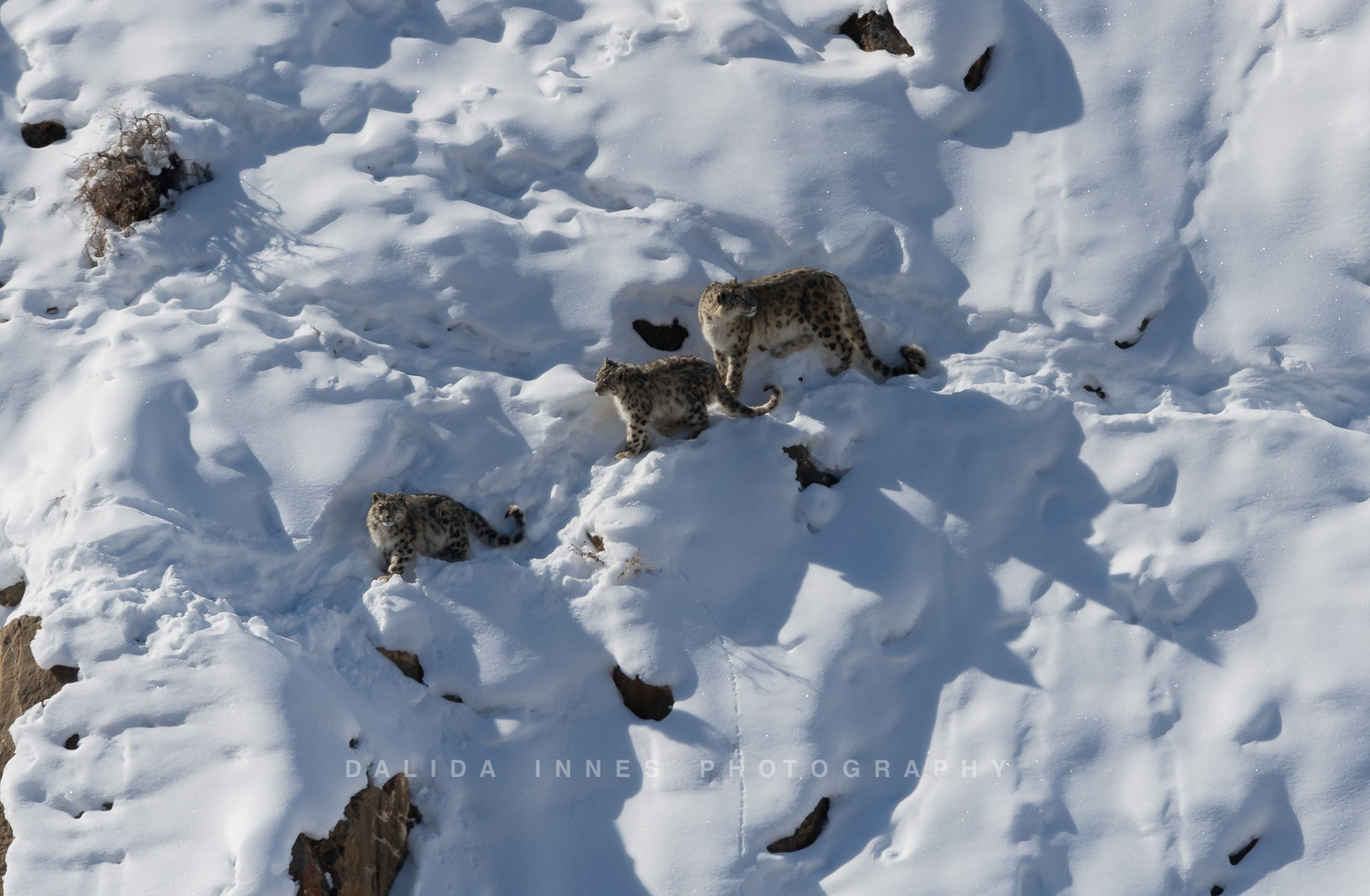 A Little Bit About Me...
With over ten years of experience as wildlife photographer, I am offering my professionals advice how to capture beautiful pictures. I am self-taught have a sincere passion for all things photographic.
Kibber Wildlife Sanctuary
Kibber wildlife Sanctuary is situated in the Spiti Valley in the Himalayas in Himachal Pradesh in northern India. Other wildlife that we could also photograph, Himalayan Ibex, Blue Sheep, Tibetan Wolf, Wooly hare, Red Fox and birds like the Golden Eagle, Himalayan Griffon. The Image from Kibber Village, copyright ©Lara Tsering
My vision about the wildlife photo tours
While each kind of photography has rules governing it, wildlife photography has a few interesting ones too. Incorporating them into a classic Indian safari makes wildlife photography unique and interesting.
Understanding the behavior of the animals in their natural habitat is integral in getting those stellar shots that you wish for.
Highlights
1. Photographic Workshop ( Techniques, angles, which setting should I use?, and an overview of post-processing on Lightroom)
2. Highly experienced and trained team of Spotters/Guides
3. All support staff from local community
4. Hassle free journey - we take the entire responsibility of your tour
5. Vehicle available for all days to handle emergencies and move to different locations
6. Premium Accommodation at Hotel and Homestays with heating facilities
7. Hawke Endurance ED 80 x 60-20 - Spotting Scope provided for sighting
8. Camping chairs for seating in the field
9. Focus on various fauna of region
10. After Wildlife Spotting, visit Hikkim, Komic and Langza complementary on one of the days
11. We are with you during the Expedition to provide constant support and ensure seamless service
How long is the photo tour?
17 Days
What's included?
Services included:

1. Holiday Inn New Delhi International Airport (2 Nights arrival and departure)
2. Transport - 2 Mahindra Xylo Cars - as per itinerary - Driver charges, Fuel charges, Toll charges.
3. Hotel Accommodation (4 nights) – 3 double occupancy rooms

4. Homestay Accommodation (12 nights) – 3 double occupancy rooms + with traditional / electric heaters with all meals (AP)

5. Wildlife team - in Kibber – 4 Spotters and Individual Porters for each guest (to carry camera equipment)
6. Wildlife Permits, Camera Fees (1 still camera per guest) and Kibber Community Council fees
7. Inner Line Permits to enter Spiti Valley
What's excluded?
Exclusions:
1.International flight
2. India Visa
3. Personal expenses, tips, Inner Line Permit fees (for foreigners only)

4. Videography Permit fees
5. Cost incurred due to change in itinerary due to bad weather, road blocks, heavy snowfall or factors beyond control
6. Any medical, travel, evacuation insurance

7. Alcoholic and non-alcoholic beverages
8.Tips and gratuities
9.Laundry
10. Anything not mentioned in the inclusions list above

When to go? How do I book?
December to March is the best time to see the elusive cat as the leopard are seen at a lower altitude at 4 270m around 14 009 feet.
To reserve your spot in my next tour, please email at dalida@inneswildlife.com
Arrival on the 10 of February at your Hotel Holiday Inn, New Delhi
Date
10-feb-24
11-Feb-24
12-Feb-24
13-Feb-24
14-Feb-24
15-Feb-24
16-Feb-24
17-Feb-24
18-Feb-24
19-Feb-24
20-Feb-24
21-Feb-24
22-Feb-24
23-Feb-24
24-Feb-24
25-Feb-24
26-Feb-24
27-Feb-24
From
Your country
Delhi
Narkanda
Kalpa
Kaza
Kibber
Kibber
Kibber
Kibber
Kibber
Kibber
Kibber
Kibber
Kibber
Kibber
Kibber
Kalpa
Shimla
To
Delhi
Narkanda
Kalpa
Kaza
Kibber
Kibber
Kibber
Kibber
Kibber
Kibber
Kibber
Kibber
Kibber
Kibber
Kibber
Kalpa
Shimla
Delhi
Hotels
New Holiday Inn
Tethys Ski Resort

White Castle
Homestay
Homestay
Homestay
Homestay
Homestay
Homestay
Homestay
Homestay
Homestay
Homestay
Homestay
Homestay
White Castle
Golden Fern Resort
New Holiday Inn
Please do make sure to read the terms and conditions before to do any booking, it can be found here
Please note that the final price can differ to the current price as it is not in my power if the Indian government changes the park fees so keep this in mind, I will update as soon as I will be informed.
Our accommodation is carefully crafted with traditional heating facilities used by locals since ancient times. You can find more information about the village just here
Rooms are spacious and have good natural lighting. There is a wood heater in each room, the family is absolutely amazing, the meal are made from fresh vegetables from the last harvest from the locals.
Snow Leopard Photo Tour US$3800 per person
FROM the 10 February to the 27 February 2024 (6 Guests only)
Subscribe to The Newsletter
Sign up with your email address to receive about upcoming next photo tours